Trail Hero Music Fest

Patriotic and off-roading themed Music Fest in an outdoor lakeside venue inside Sand Hollow State Park, UT 
At the Trail Hero Off-roading event, October 3-8, you will experience an entirely new phase of the Trail Hero experiment and we are excited for you to see what we have in store. Trail Hero has traditionally been a trail ride event for the off-road industry, specializing in creating motorized access for people with special needs and Veterans. To broaden the audience that receives our message, we have added a concert series on the Monster Main Stage. 
At the Trail Hero Music Fest, October 6-8, you may hear several genres of music but they all have the same goal in mind. You will experience music that falls in line with our patriotic and off-roading culture.  Come out and enjoy free rides and drive a brand new Kawasaki KRX 2 seater and 4 seater all week. 
Ever been to a Drive-in Music Concert? With the help from our sponsors, Trail Hero trail ride pass holders will be able to experience the concerts at no added cost in the "Drive In/Tail Gate" area. Upgrades, General Admission Tickets, VIP, and Super VIP tickets are available to the general public NOW.
All Veterans will get 1 free General Admission Ticket with Proof of Service! Show up to Will Call to receive.
Kids 12 and Under free. All ages show.
MONDAY OCTOBER 3RD
5pm-9pm - Will Call opens at the Sand Hollow Rock Bowl

DAILY 6TH - 8TH
7:00: State Park Opens
2:00: Gates Open
2:00-11:00: Free Shuttle Hours to/from Free Parking lot
2:00-8:00 PM: Will Call Hours at FREE Vendor Show at the Trail Hero Merch Booth
2:00-4:00: Line Dancing Lessons at vendor show with @thecrewlvsd
Sunset-Until: Beach Bonfire

THURSDAY, OCTOBER 6TH
4:00: @djslimmcgraw & @thecrewlvsd
4:30: @colehartleycountry 
6:00: @mattfarriscntry
7:30: @jaredblakemusic
9:00: @darrylworley

FRIDAY, OCTOBER 7TH
4:00: @djslimmcgraw & @thecrewlvsd
4:30: @caidenbrewer
6:00: @mattfarriscntry
7:30: @trailerchoirofficial
9:00: @coltfordmusic

SATURDAY, OCTOBER 8TH
5:30: @djslimmcgraw & @thecrewlvsd
6:00: Distortion
7:30: @nashvillecartel
8:30: @djtrust1
9:00: @officialfilter

You can download the free YAPP APP and search TRAILHERO to have the full event schedule, concert schedule, updates, and more all loaded on or sent to your phone!
Use the link below to purchase your tickets now!
As we build this portion of the event we will add ticket prices and more information below.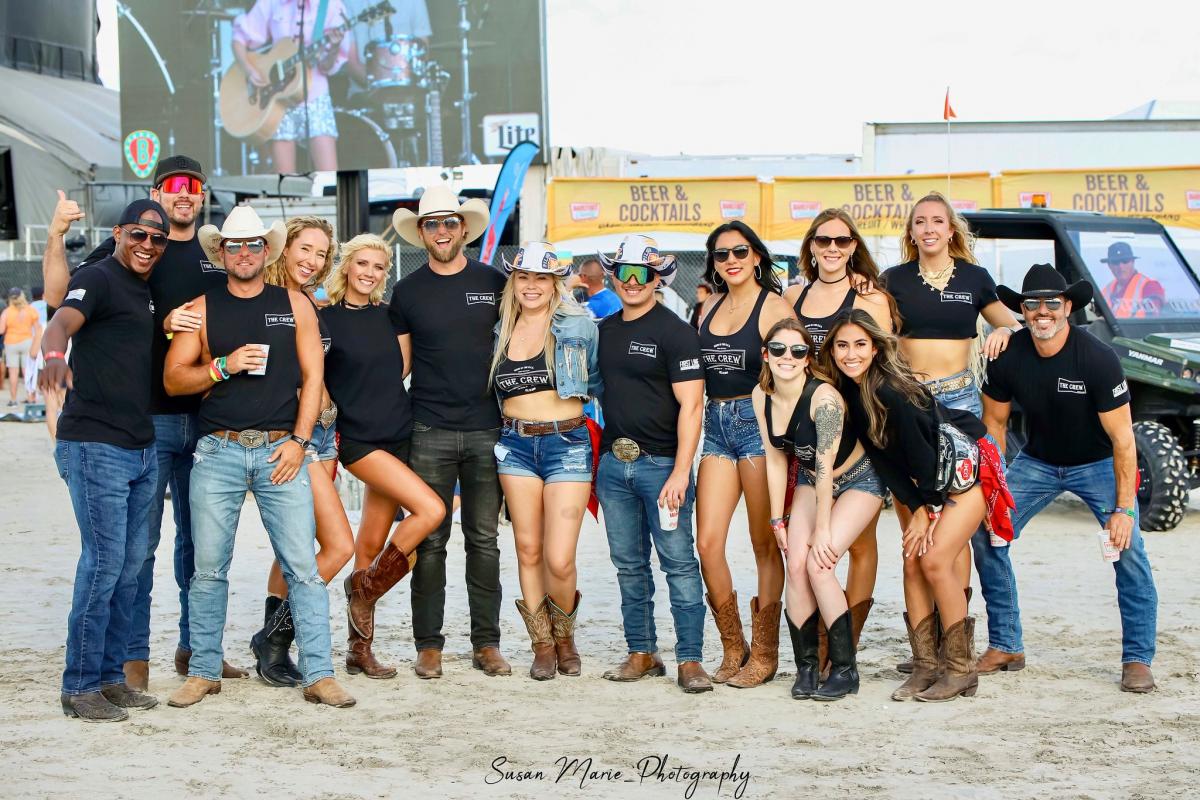 THE CREW DANCE COMPETITIONS:
AT MONSTER ENERGY SAMPLE STAGE AT THE EXPO:

Thursday Oct 6th 2:00-3:00 pm - Country Swing Competition
Saturday Oct 8th 2:00-3:00 pm - Line Dancing Competition

Winners get to dance on the Main Stage with the Crew and receive a Lasernut custom trophy or medallion!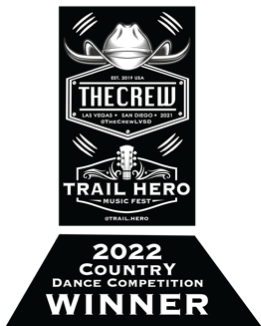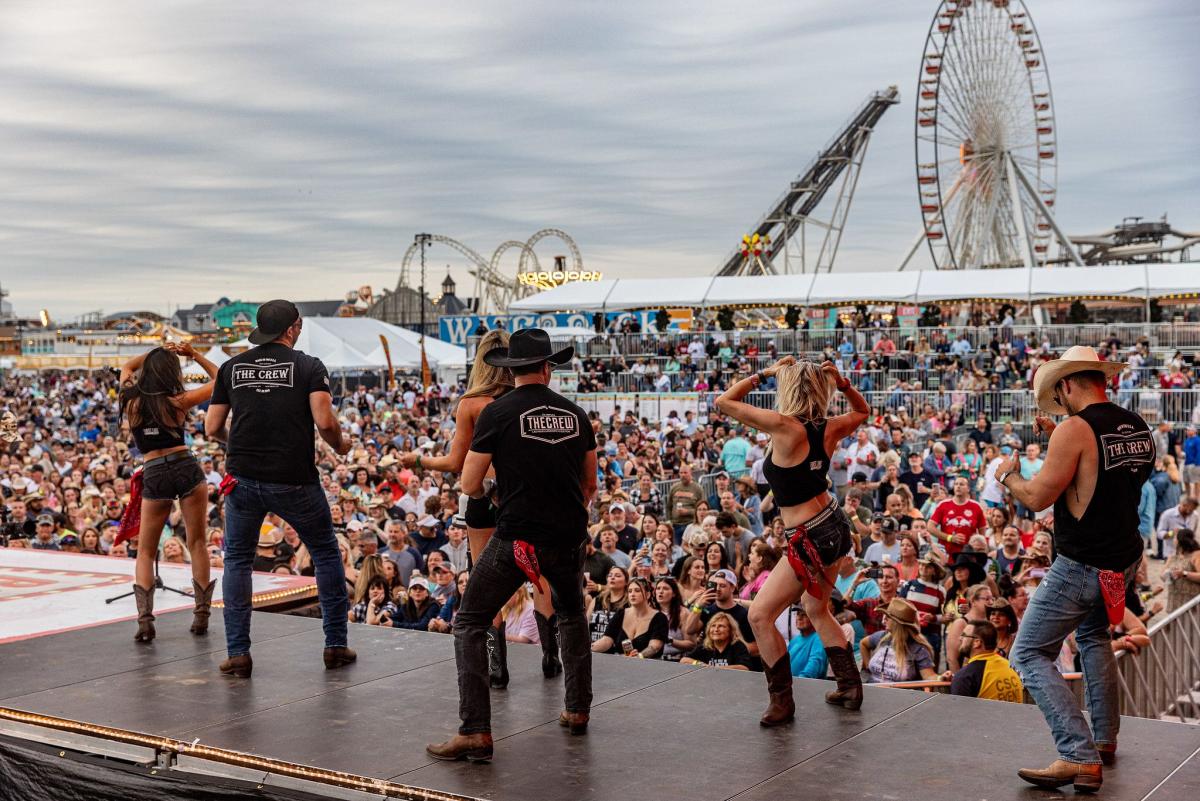 THE CREW LINE DANCING LESSONS
AT MONSTER ENERGY SAMPLE STAGE AT THE EXPO:
Thursday
3:00-3:30 - Monster Sample Stage - Dance 1
3:30-4:00 - Monster Sample Stage - Dance 2 - Learn the Line Dancing Completion Dance for Saturday 2pm
Friday
2:00-2:30 - Monster Sample Stage - Dance 1
2:45-3:15 - Monster Sample Stage - Dance 2
3:30-4:00 - Monster Sample Stage - Dance 3 - Learn the Line Dancing Completion Dance for Saturday 2pm
Saturday
3:00-3:30 - Monster Sample Stage - Dance 1
3:30-4:00 - Monster Sample Stage - Dance 2
Example dances you will learn: Country Girl Shake, Cadillacs and Caviar, Redneck Angel, Barefoot Blue Jeans, and more! Lesson videos will be posted soon, follow @TrailHeroMusicFest and @TheCrewLVSD for more details
THE CREW PERFORMANCES
ON THE MONSTER ENERGY MAIN STAGE AT THE MUSIC FESTIVAL:
Thursday
4:00 - 4:30 pm - MAIN STAGE with DJ Slim McGraw
5:30 - 6:00 pm - MAIN STAGE with DJ Slim McGraw
7:00 - 7:30 pm - Main Stage with DJ Slim McGraw
8:30 - 9:00 pm - Main Stage with DJ Slim McGraw
10:00pm - After Party - Bonfire by the beach
Friday
4:00 - 4:30 pm - MAIN STAGE with DJ Slim McGraw
5:30 - 6:00 pm - MAIN STAGE with DJ Slim McGraw
7:00 - 7:30 pm - Main Stage with DJ Slim McGraw
8:30 - 9:00 pm - Main Stage with DJ Slim McGraw
10:00pm - After Party - Bonfire by the beach
Saturday
5:30 - 6:00 pm - MAIN STAGE with DJ Slim McGraw
7:00 - 7:30 pm - MAIN STAGE with DJ Slim McGraw
8:30 - 9:00 pm - MAIN STAGE with DJ TRUST
10:00pm - After Party - Bonfire by the beach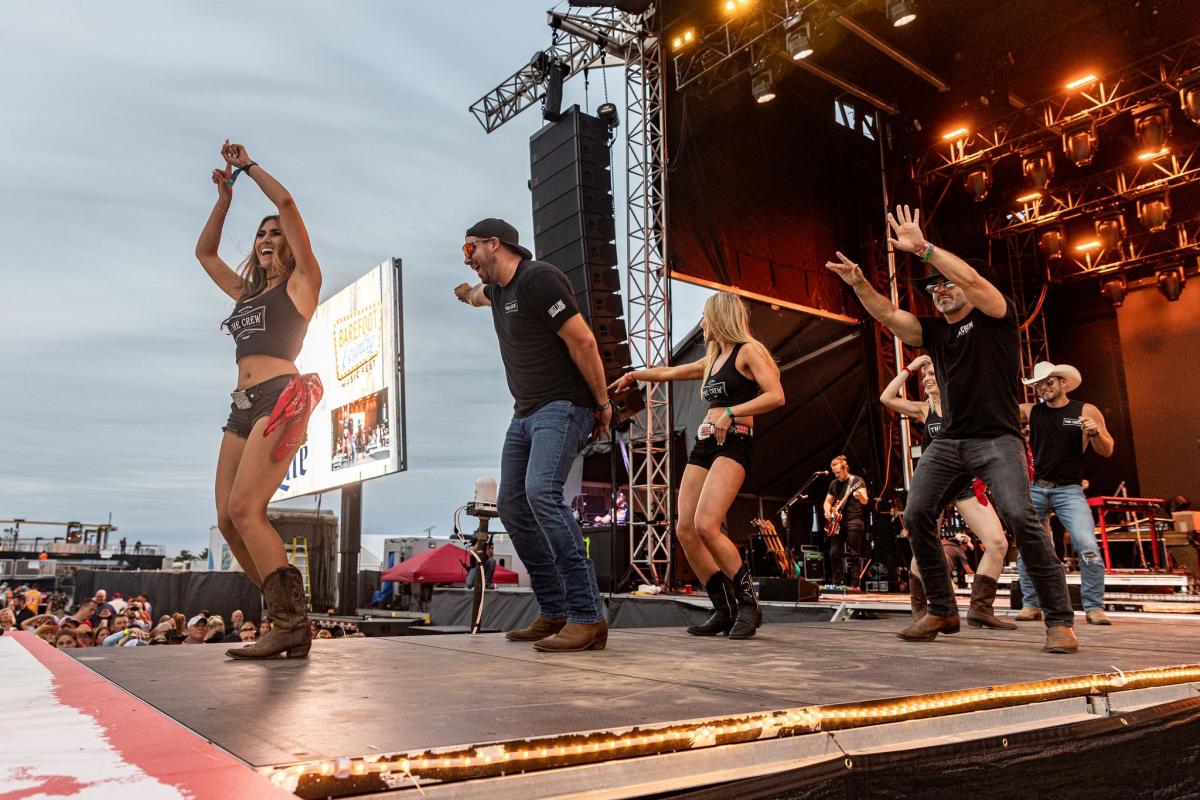 Trail Hero Music Fest FAQ and Info: