Trail Hero Music Fest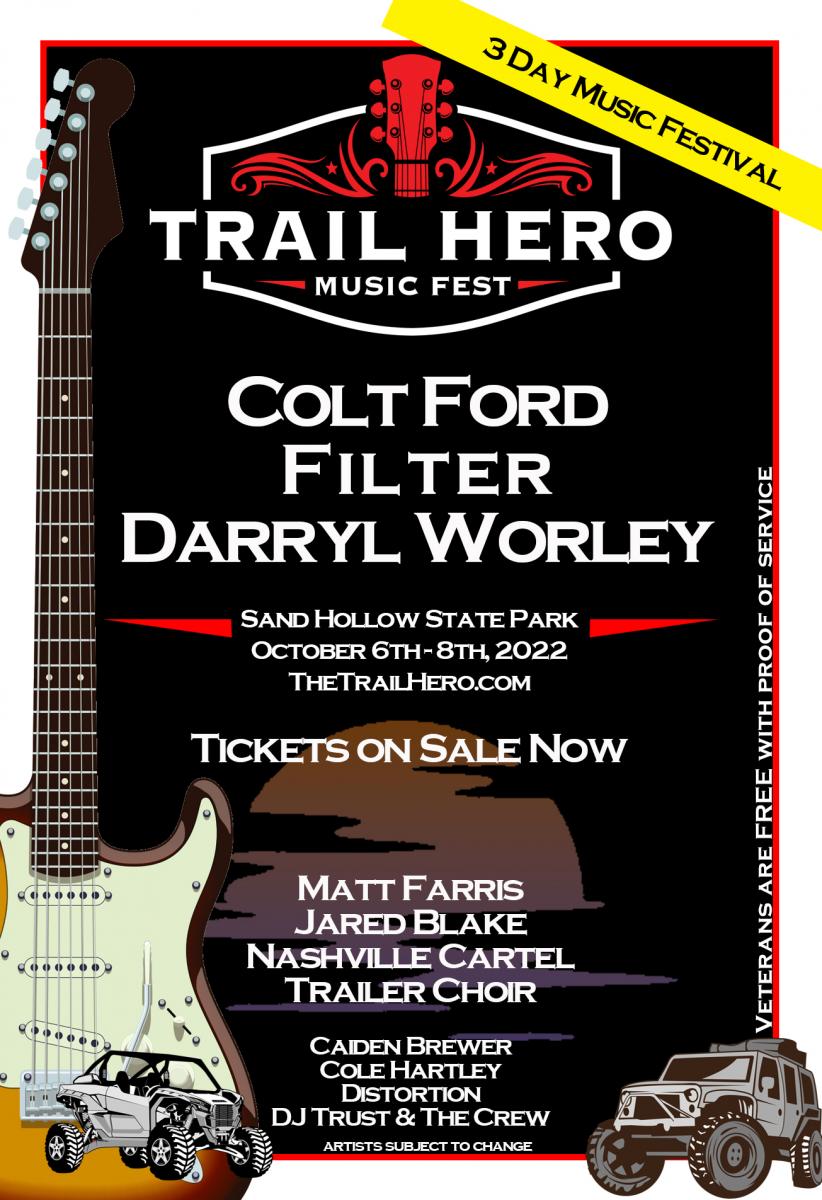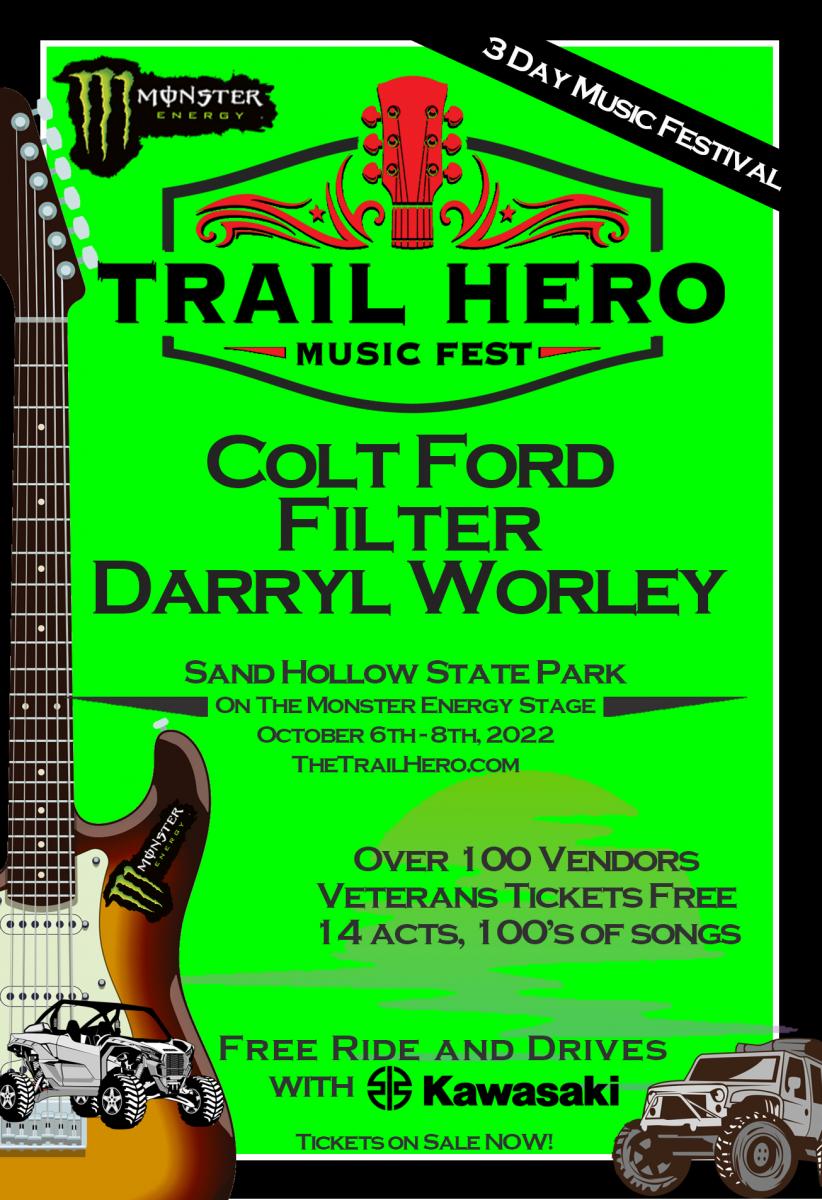 Patriotic and off-roading themed Music Fest in an outdoor lakeside venue inside Sand Hollow State Park, UT 
At the Trail Hero Off-roading event, October 3-8, you will experience an entirely new phase of the Trail Hero experiment and we are excited for you to see what we have in store. Trail Hero has traditionally been a trail ride event for the off-road industry, specializing in creating motorized access for people with special needs and Veterans. To broaden the audience that receives our message, we have added a concert series on the Monster Main Stage. 
At the Trail Hero Music Fest, October 6-8, you may hear several genres of music but they all have the same goal in mind. You will experience music that falls in line with our patriotic and off-roading culture.  Come out and enjoy free rides and drive a brand new Kawasaki KRX 2 seater and 4 seater all week. 
Ever been to a Drive-in Music Concert? With the help from our sponsors, Trail Hero trail ride pass holders will be able to experience the concerts at no added cost in the "Drive In/Tail Gate" area. Upgrades, General Admission Tickets, VIP, and Super VIP tickets are available to the general public NOW.
Use the link below to purchase your tickets now!
As we build this portion of the event we will add ticket prices and more information below.