Trail Hero Golf Tournament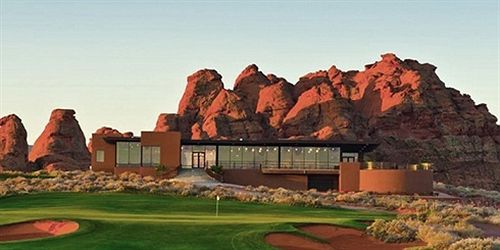 Registration: https://www.thetrailhero.com/product/rockin_golf_tourney
We are upping the ante in 2022 and taking this show to the Pro's. Join us on Monday, October 3rd starting at 8am for the Rockin' Golf Tournament at Sand Hollow Resort. Start the day by playing the Rockin' Challenge where you attempt Trail Hero's version of Golf. We'll run a shotgun start over Sand Hollow Resort's "Pro" course with all proceeds going to the 501(c)3 4Wheel to Heal. The Pro Course will feature 18 teams, 72 players and and ALL 18 holes of the premiere golf resort in Utah. Because of the additional holes and the upgraded course, we will be charging more for entry. Please be awareof this prior to registering.
Registration will be from 7am-7:45
7:45 give out hole assignments 
8am the groups will head out to there starting holes 
8:15 shotgun start
All teams will need to be done by 1pm for awards. Those that are late will get double boggy on missing holes.
Any companies looking to get involved with the Golf Tournament from a Branding and Sponsorship Standpoint, please reach out to us through the Sponsorship Link at the bottom of the page.