Pro Rock Crawling Competition
In 2023, the Rock Crawl is getting REVAMPED with Pro and Amature Teams! We're adding classes... Legends, Modified Stock, Buggy. All on courses that are applicable to your class. With 4 courses, you can get your feet wet with trying your hand in competition rock crawling, it's bound to be AWESOME! In order to Compete, Click the Logo below and add the event to your cart. We are limiting this event to entries so first come first serve. Payout is 50% for all classes and entries only cost $50 to compete. 
The event starts at 2pm on 6th, located on the trail Nasty Half, about 100 yards from the Vendor Show. THIS IS 100% FREE TO SPECTATE, BRING THE FAMILY!!!
If you want to compete, please visit this link:   https://www.werocklive.com/tester/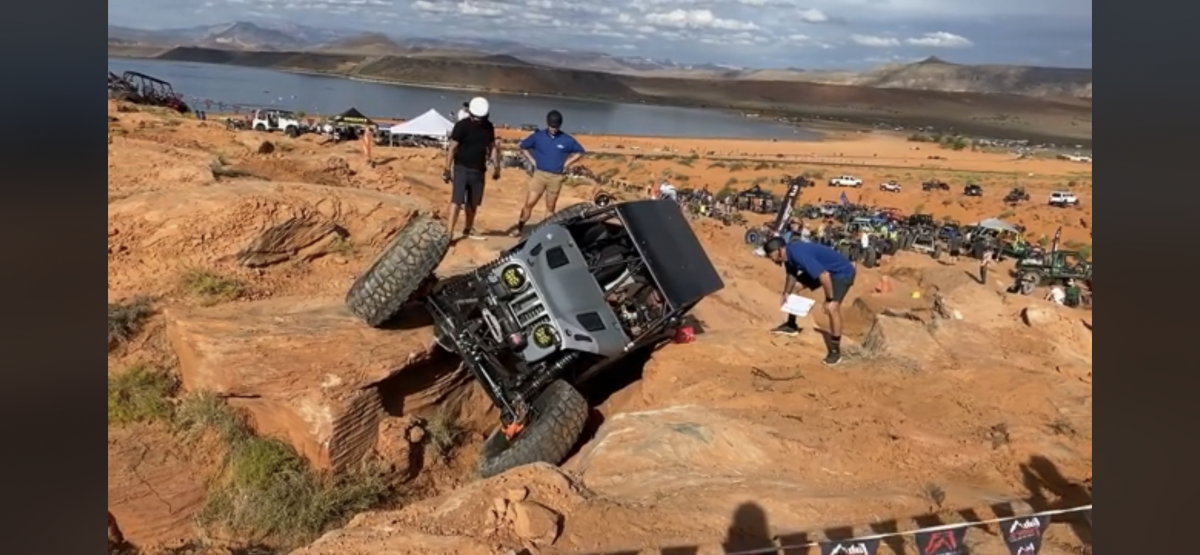 The famed sport of Rock Crawling, known world wide and seen on Television and in the Magazines, is a point based competition where highest score wins. Teams of a driver and spotter acquire points by hitting boundaries, cones, using reverse, etc. Rock Crawling Competitions were originally based on who was the best drivers of the most extreme trails.
Eventually the events grew to include sites in downtown Reno, NV and as far away as Japan, Australia, and China. Rock Crawling Competitions date as far back as over 2 decades ago with the WARN Nationals in Las Cruces, NM with the sport reaching it's height with famed events such as the Grand Nationals and Supercrawl.