:: BFGoodrich Tires :: Fury Rode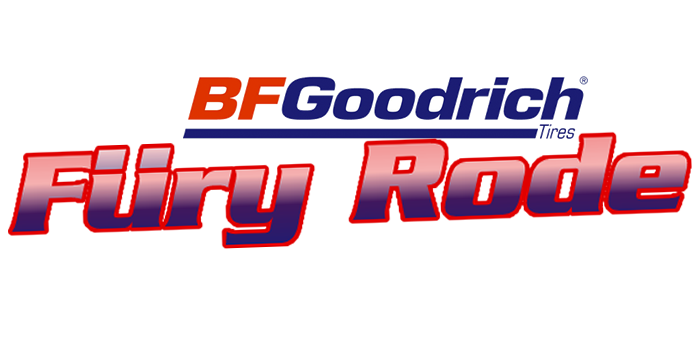 The combination of extreme rock crawling and high speed desert racing collide as past and present "Kings" battle door to door in this exhibition that features a 2 mile track and 20 teams in one unlimited class. The defining characteristic of this unique feature is that all cars must be capable of 4-wheel drive. Beyond that, the class is unlimited. These cars come in all shapes and sizes and are capable of speeds over 100+ MPH and still contain gear ratios as low as 100 to 1 for technical rock crawling. The goal for teams is to log in as many laps as possible in a two hour time span. Teams will leave the start 2 at a time, every 30 seconds, to drag race into the first lap. from there, the team that completes the most laps in the given time period will win the race.
This feature will start at 2pm Wednesday, October 7th and is open to all to watch as this is a very spectator friendly race. The race will be located on and around the "Nasty Half" trail that is rated a 9 out of 10 in difficulty. The trail location is extremely close (within walking distance) to the Sand Hollow State Park parking area.