4Wheel to Heal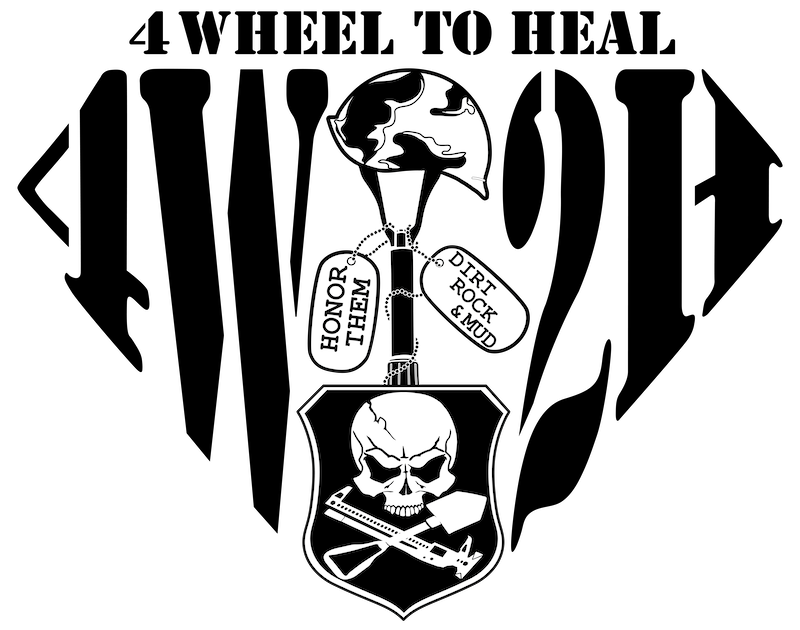 Hero in the Making for 4 Wheel To Heal ::: #HEROINTHEMAKING2023

Draw your Hero and inspire all to be Heroes! Design Trail Hero's 2023 T-shirt and help our friends at 4 Wheel to Heal raise money for their Veteran programs.
MY HERO
This year, Trail Hero has partnered with Yukon Gear and Axle, Icon Vehicle Dynamics, and Dynatrac to support our good friends at 4 Wheel To Heal. We are proud to highlight 4 Wheel To Heal as our non-profit this year and the many efforts their staff and programs do for our wounded and disabled veterans. To raise funds and bring awareness to 4 Wheel To Heal, this year's Trail Hero t-shirt design will be designed by someone we don't know. Someone who has a hero in their lives that we've never met.

We want to involve our communities and showcase the talent and creativity of our youth and their heroes. We are asking children ages 4-15 to design this year's official Trail Hero Tee! Shirts will be available for sale online at the Trail Hero 2023 event this October. All proceeds from the shirt sale will go to 4 Wheel to Heal to support their mission in providing our warriors the chance to experience the outdoors through off-road therapy and events.
What does a Hero mean, look, act like to you? Find a crayon, a colored pencil or a marker and show us what it takes to be a Hero. The shirt tagline is, "Hero in the Making".
RULES AND OVERVIEW:
 Kids should be between the ages of 4-15 years of age to participate
 Please use a 8" x 11" blank sheet of paper to draw your "Hero in the Making" on. Talk to your child(ren) and ask them what "Hero in the Making" means to them. Guide them to draw or let them go to town and express what "Hero in the Making" means to them. Please use crayons, colored pencils, paint, or markers. Avoid the use of light colors if possible. Please limit drawing to four colors.
 Drawing submissions will be accepted from July 4 th (Independence Day) – August 7 th (Purple Heart Day)
 Voting begins August 11 th to August 31 st - photos with most votes will be selected as winner and have their design as the official Trail Hero 2023 Tee
 Get your community involved and share your child's masterpiece online! Use the hashtag#HerointheMaking2023 and #TrailHero for us to see and re-share
Winning design will receive their very own designed shirt for them and their whole family as well as a family swag pack from Yukon Gear and Axle, Icon Vehicle Dynamics, Dynatrac, and Trail Hero. For more info and updates be sure to like and follow 4 Wheel to Heal on Facebook and Instagram or visit www.4W2H.org.
Shirts will be available for sale online and at the Trail Hero 2023 October event at the Yukon and ICON both during the vendor show. Get one for your kid, your kid's hero, or the whole family! All proceeds go to 4W2H non-profit charity efforts!
SUBMISSION
 JPG OR PDF ONLY

 Please make sure it is a photo of your child(ren) holding their drawing in a well-lit area and the design can be seen clearly

 Include Child's first name, age and hometown

 Short description of their drawing and hero (Max 100 characters)

 Parent/Guardian full name and contact info, associated social media handles appreciated but not required

Please submit all entries to this email: 

 

autumn.xu@yukongear.com
HERO IN THE MAKING SUBMISSIONS GALLERY
Photo Gallery of each entry accompanied by the child's name, age and hometown and their drawing description.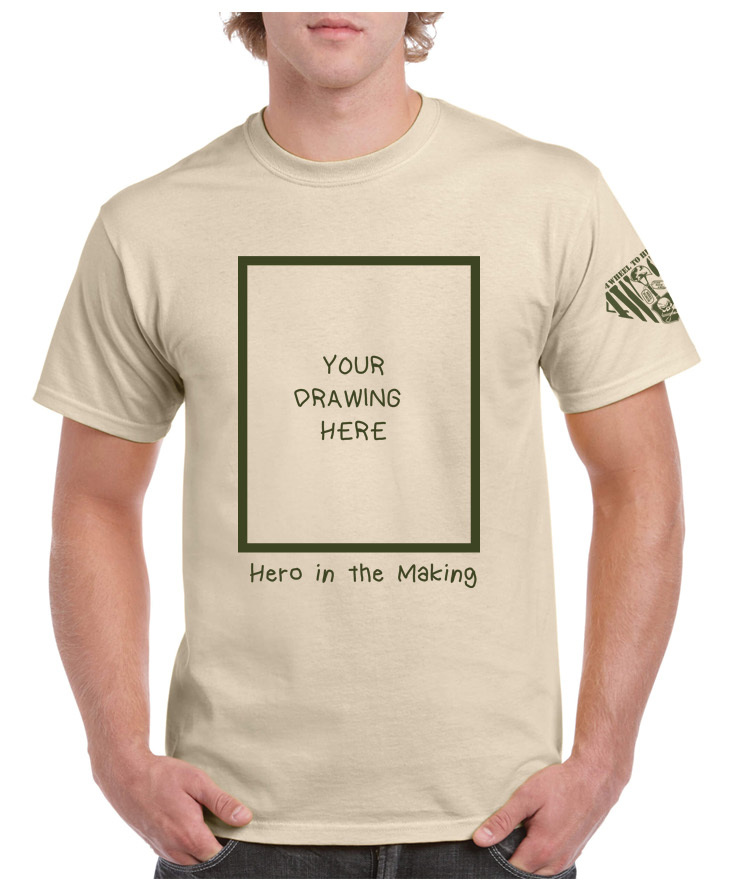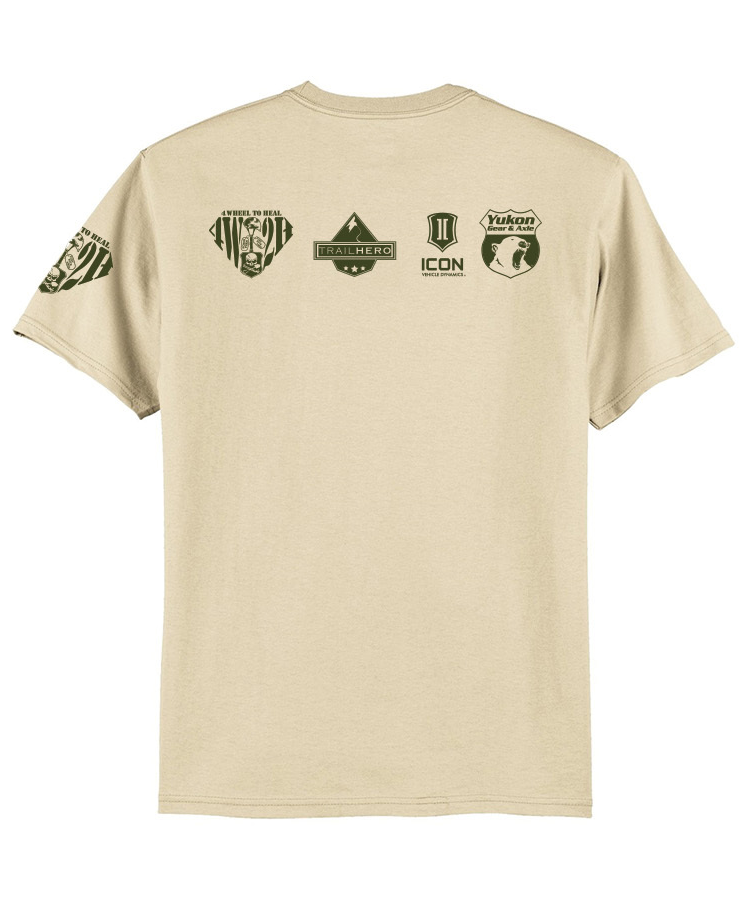 ABOUT 4 WHEEL TO HEAL
4 Wheel to Heal is a non-profit organization dedicated to serving wounded and disabled veterans of all branches of military service. Their mission is dedicated to taking wounded and disabled veterans/service members from all branches of the military to off-roading events. These events include: four wheeling, rock crawling, mud bogging, off-road racing, shooting, and camping. Our mission is to boost morale, introduce warriors to the fantastic off-road community and give them an experience they will never forget. 100% of donations goes towards supporting warrior events.
ABOUT TRAIL HERO
Trail Hero has evolved from a nationally recognized trail riding event into a week-long exhibition of entertainment focused on raising awareness for the need of motorized access to the outdoors. Trail Hero provides people with special needs and Veterans to create access opportunities nationwide. With over 5500 registered trail riders, 143 trails to choose from over 6 days, a Music Festival that hits capacity at 35,000 fans, over 140 of the off-road industries top brands in an amazing vendor show; Trail Hero is an event that has become a "Must Attend" for the masses of off-roading enthusiasts. Taking place from October 2nd to 7th, this offroading focused event caters to individuals of all ages, offering a wide range of family-oriented activities. The event attracts Utah locals and visitors from 49 states and 13 countries and is located just two hours north of Las Vegas, in the picturesque Sand Hollow State Park (Utah).
ABOUT YUKON GEAR & AXLE
Yukon Gear and Axle delivers unparalleled drivetrain performance. Yukon's unwavering commitment to excellence starts with our advanced engineering, tools and manufacturing through the best in-the-industry sourcing.  Whether you're an avid off-roader, motorsports enthusiast, or seeking enhanced highway performance, we have you covered. Top quality comes with the widest selections, best-in-tech support, and the best warranties in the business. Gear up for excellence with Yukon Gear and Axle where superior drivetrain solutions meet unparalleled customer satisfaction.
ABOUT ICON VEHICLE DYNAMICS
ICON Vehicle Dynamics manufactures high-performance suspension systems, wheels and armor in the aftermarket truck industry. Founded in 2008, the company quickly made a name in the off-road segment by engineering high-quality shock absorbers for popular trucks. Today, all ICON's shocks are the foundation to their complete suspension systems that provide from mild to aggressive lifts, leveling, and extreme off-road performance. Offered in a multitude of stages, ICON suspension systems can include tubular or billet upper control arms, tubular or billet trailing arms, a number of different spring rates, and lifts for a wide variety of truck, Jeep and SUV models. ICON prides itself on consistent innovation in suspension and wheel technology that includes patented designs such as Delta Joint, InnerLock, CDCV and CDEV/IIC products.
ABOUT DYNATRAC
At Dynatrac, we deliver confidence. The foundation of our roots was to engineer, design and build assemblies that provide the peace-of-mind to drive further on the trail, explore uncommon locations, climb steeper terrain and get back home safely. For over 40 years, the teams at Dynatrac have taken the industry to new heights. Dynatrac lead the industry with high clearance axles and other innovative products that include Free-Spin™ hub conversion kits, heavy-duty DynaLoc™ locking hubs, and rebuildable Heavy-Duty Dynatrac Ball Joints™. Dynatrac's innovation and experience derives from the trails. We off-road right beside you so we can continue to innovate our products to reduce common failures and lead in providing the Confidence to Explore.