::: Rock Crawl ::: October 8 12PM
In 2020, the Rock Crawl is getting REVAMPED with the Maxxis Tires Supercrawl WORLD Championships presented by Trail-Gear! We're adding classes... Pro, Trail Buggy, and Rear Steer Trail Buggy. All on the same courses. with 4 courses and a Shootout for the Pro's, it's bound to be AWESOME! In order to Compete, Click the Logo bellow and add the event to your cart. We are limiting this event to 20 entries total amoungst all 3 classes, first come first serve. Payout is 100% for Pro, 50% for other classes.
The event starts at 12pm on 8th, located on the trail Nasty Half, about 100 yards from the Vendor Show. THIS IS 100% FREE TO SPECTATE, BRING THE FAMILY!!!
If you want to compete, please visit this link: https://supercrawl.rocks/events/supercrawl-2020/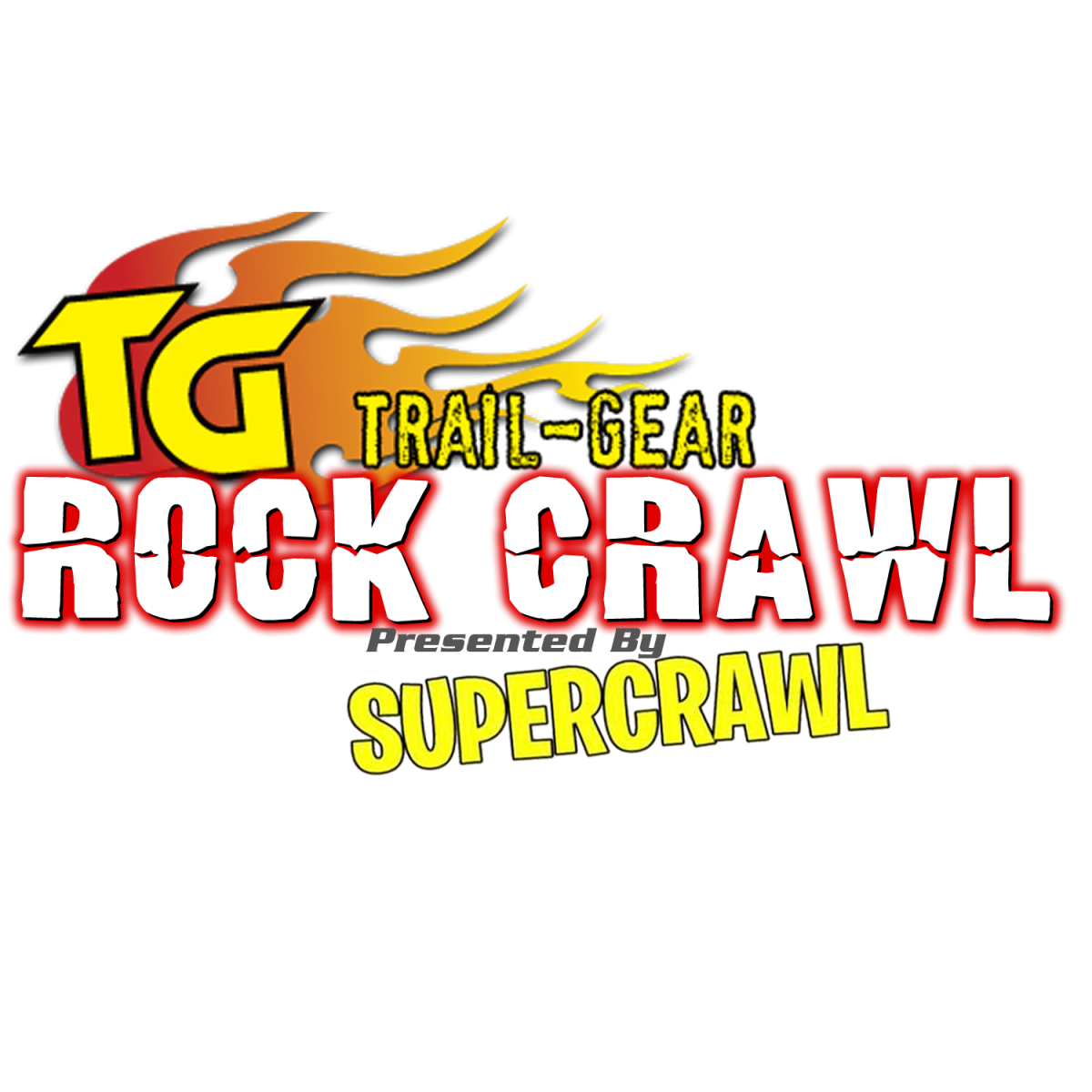 Justin Keilman and his spotter Jody Everding walked away with 5 grand cash, an awesome trophy, and bragging rights to claim the win in the Inaugural Trail Hero Maxxis Night Rock Crawl. 18 drivers faced the tough courses set by W.E.ROCK's Josh England, and Keilman/Everding came out victorious. Their first win in a year came against some tough competition as the field saw several National and Series Champions, as well as teams from as far away as Australia. In second place was Tracy and Jason Jordan, third place belonged to Jesse Haines. the combination of tough courses and technical course placement created an amazing atmosphere as all the courses could be seen from any single spot that a spectator stood. The action was packed and the crowd were on their feet with witnessing 8 roll overs, 1 fire, and 28 saves. The drivers that were on hand are some of the best in the world and with this event being free to spectate, it was easy for the whole family to be entertained.  
The famed sport of Rock Crawling, known world wide and seen on Television and in the Magazines, is a point based competition where lowest score wins. Teams of a driver and spotter acquire points by hitting boundaries, cones, using reverse, etc. Rock Crawling Competitions were originally based on who was the best drivers of the most extreme trails.
Eventually the events grew to include sites in downtown Reno, NV and as far away as Japan, Australia, and China. Rock Crawling Competitions date as far back as 2 decades ago with the WARN Nationals in Las Cruces, NM with the sport reaching it's height with famed events such as the Grand Nationals and Supercrawl.
Our List of Crawlers Include:
Jeff McKinlay, Justin Keilman, Cody Waggoner, Ken Blume, Charlie Vacha, Jacob Reeves, Justin Hall, Laurie Grey, and more...