Rockin' Golf Tourney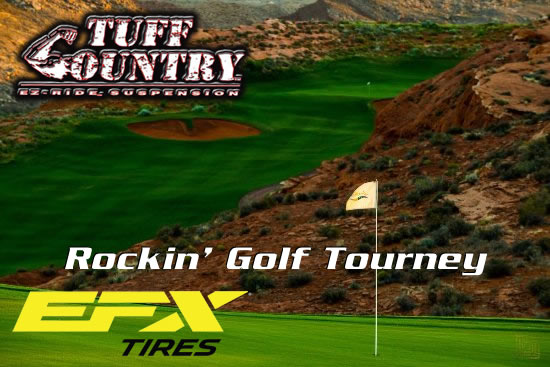 Join us on Tuesday, October 1st starting at 10am for the Rockin' Golf Tournament at Sand Hollow Resort. Start the day by playing the Rockin' Challenge where you attempt Trail Hero's version of Golf. Our challenges are: The Long Ball (Farthest Drive Happy Gilmore Style), Hitting the Line (Most Accurate Drive onto the various Logos), Stay Chipper (Accurate Chip Shot into a Tire), The Putt Putt Challenges (3 Putting Challenges around Various Obstacles). Before the Challenge, we'll run a shotgun start over Sand Hollow Resort's "Links Course," a 9 hole favorite amoungst locals.
Each Challenge is $5 per attempt (3 balls for each attempt) and the $50 for the Tournament on the Links Course. All proceeds go to 4Wheel 2Heal. 
Registration will be from 10:00 10:45 
10:45 give out hole assignments 
10: 50 the groups will head out to there starting holes 
11:00 shotgun start